The Ultimate Getaway
Relax on one of our beautifully appointed luxury yachts
for a true escape into paradise.
View Photos
Ultimate YachtLife Charters is a premier boat rental and yacht charter experience in the Tampa Bay Area.
Welcome aboard! We offer many luxury charters, including birthday yacht parties, yacht weddings, as well as accommodations to suit your needs. Equipped to provide the smoothest cruising, undisturbed vacation, and breathtaking sunsets from St. Petersburg, our charters are uniquely crafted for all of our guests.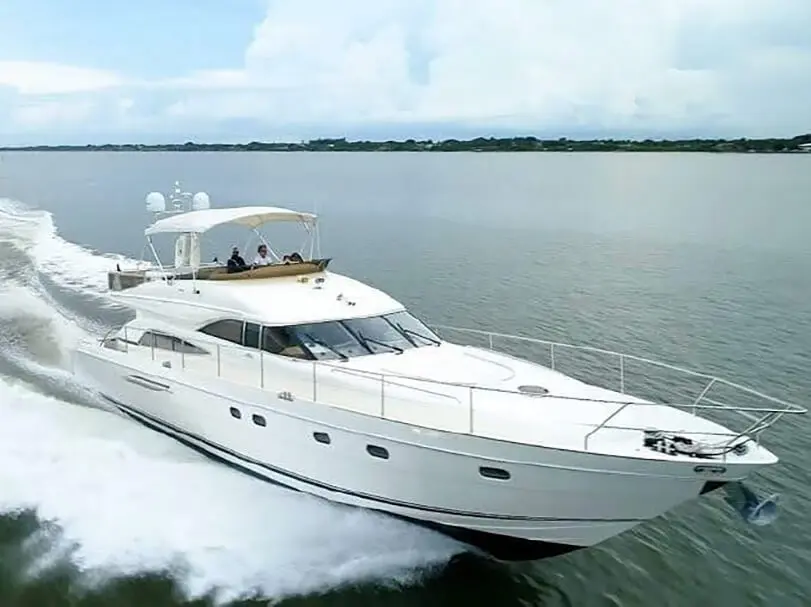 The Ultimate Vessels
Our 70-foot and 52-foot Viking Princess yachts offer the freedom and privacy you need to enjoy your next adventure or getaway. Defined by highly detailed, hand-crafted furniture and upholstery, her interior finishes play with texture and light. Princess yachts have long been recognized as some of the finest-quality luxury yachts in the world, due to their fine craftsmanship, custom design, woodwork, reliability, and safety.
Explore Viking Princess
Indulge Your Desires Within Our Lavish Accommodations
With three levels of entertainment, you can bask in the sun from our spacious bow, entertain in privacy in our luxurious cabin with aft deck, or enjoy fresh air and a commanding view from the flybridge. Sleeping accommodations are available within our 4 staterooms for up to 8 guests with 3 bathrooms and an abundance of storage for your belongings.
Become immersed by the comfort and premium accommodations of the only Princess Yacht in the Bay Area for your next boat rental or yacht charter adventure with us.
Your Next Adventure Awaits
From peaceful sunset cruises with your loved ones, to the ultimate dance party for your next birthday, we offer various charters to accommodate your needs. First-time boaters or yacht enthusiasts are welcome!
Charter Suggestions
We offer boat rentals to guests In Tampa, St. Petersburg, Orlando, Sarasota, and Surrounding Areas
We have entertained guests who are Bay Area natives, as well as visitors from international waters who wish to embark on their next journey with the utmost class. No request is too large! Customer service is our #1 priority. When you book your next luxury boat rental with us – either online or by phone – you can rest assured that your stay with us will meet the highest standard of care and professionalism.
Ultimate YachtLife Charters takes great pride in being a locally-owned yacht charter company in the Tampa Bay Area. We are eager to partner with local businesses and vendors who wish to elevate the experience of our guests by creating an exceptional itinerary of custom events! Book your next St. Pete boat rental service or yacht charter with us and create new memories in absolute luxury.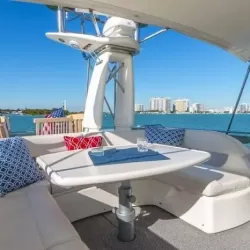 Get Social With Us